All About Bird Feeders




Find out about the best
Bird Feeders, Bird Baths, Bird Houses, Bird Feed, Bat Houses and Garden Ornaments.
How To Make a Wild Bird Heaven in Your Own Backyard
Hello! I am Margo and I am passionate about feeding backyard birds!
If you enjoy learning about the feeding, mating, nesting and sounds of the birds in your backyard then this site is for you.
Click on the pictures below to browse through my topics; they will help you get the most out of your bird feeders and the birds that visit them.


Birds are probably the most fun and certainly the easiest of all animals to watch in your own backyard...
You can even bring wild birds right up to your window!
Whether you own several acres of garden in the countryside or just a window-box in the city, watching garden birds can be an intensely rewarding pastime.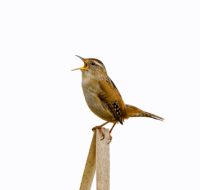 And identifying wild birds can keep you absorbed for hours.
Choosing the right backyard bird feeder will help to attract the specific birds you want to your garden.
And there is so much more that you can do to make your feathered friends choose your backyard and come up close for many hours of exciting viewing!
Once you start, you will be hooked!
Do Not Miss
"

My

BEST

"...section for my personal recommendations.


"

Your

BEST

"...stories at the bottom of each page to see what other garden bird lovers are saying and to share your backyard bird feeders tips and tales.
Helping You Make a Wild Bird Heaven in Your Own Backyard