Bird Quotes and Sayings About Birds
Bird Quotes and Sayings About Birds for garden bird lovers and wild bird enthusiasts!
A collection of my best quotes about birds to brighten your day and to remind you of the joyous nature of our feathered friends.
Enjoy a quote about birds as a daily inspirational thought, in cards and just for fun!


Birds Quotes
"Like the hummingbird sipping nectar from every flower, I fly joyfully through my days, seeing beauty in everything."
~ Amethyst Wyldfyre ~
"Be as a bird perched on a frail branch that she feels bending beneath her, still she sings away all the same, knowing she has wings."
~ Victor Hugo ~
~ Victor Hugo ~
Treat yourself to a delightful book of poems about birds!

In this beautiful collection of poems and paintings

Bright Wings: An Illustrated Anthology of Poems About Birds
,

Billy Collins, former U.S. poet laureate, joins with David Allen Sibley, America's foremost bird illustrator, to celebrate the winged creatures that have inspired so many poets to sing for centuries.
"You have to believe in happiness,
Or happiness never comes ...
Ah, that's the reason a bird can sing -
On his darkest day he believes in Spring."
~ Douglas Malloch ~
"I value my garden more for being full of blackbirds than of cherries, and very frankly give them fruit for their songs."
~ Joseph Addison ~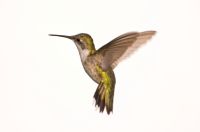 "In order to see birds it is necessary to become part of the silence."
~ Robert Lynd ~
"There is nothing in which the birds differ more from man than the way in which they can build and yet leave a landscape as it was before."
~ Robert Lynd ~
"You must not know too much, or be too precise or scientific about birds and trees and flowers and water-craft; a certain free margin, and even vagueness - perhaps ignorance, credulity - helps your enjoyment of these things."
~ Walt Whitman ~
"A bird does not sing because it has an answer. It sings because it has a song."
~ Chinese Proverb ~
"Some keep the Sabbath going to Church,
I keep it staying at Home -
With a bobolink for a Chorister,
And an Orchard, for a Dome."
~ Emily Dickinson ~
"God finds a low branch for the bird that cannot fly."
~ Turkish Proverb ~
One of my favourite bird quotes...
"Did you ever see an unhappy horse?"
Did you ever see bird that had the blues?
One reason why birds and horses are not unhappy is because they are not trying to impress other birds and horses."
~ Dale Carnegie ~
"Faith is the bird that feels the light and sings when the dawn is still dark."
~ Rabindranath Tagore ~
"I never saw a wild thing sorry for itself. A small bird will drop frozen dead from a bough without ever having felt sorry for itself."
~ D.H. Lawrence ~
"Accept that some days you are the pigeon, and some days you are the statue."
~ David Brent ~
"Sweet the coming on / Of grateful evening mild; then silent night / With this her solemn bird and this fair moon, / And these the gems of heaven, her starry train."
~ John Milton ~
"You can know the name of a bird in all the languages of the world,
but when you're finished, you'll know absolutely nothing whatever about the bird...
So let's look at the bird and see what it's doing - that's what counts.
I learned very early the difference between knowing the name of something and knowing something."
~ Richard P. Feynman ~
"You know that if I were reincarnated, I'd want to come back a buzzard. Nothing hates or envies him, or wants him or needs him. He is never bothered and he can eat anything."
~ William Faulkner ~
"The birds are moulting. If only man could moult also - his mind once a year its errors, his heart once a year its useless passions."
~ James Allen ~
"A believer is a bird in a cage, a freethinker is an eagle parting the clouds with tireless wing."
~ Robert Green Ingersoll ~
"There is an eagle in me that wants to soar, and there is a hippopotamus in me that wants to wallow in the mud."
~ Carl Sandburg ~
"Poor indeed is the garden in which birds find no homes."
~ Abram L. Urban ~



"I realized that If I had to choose, I would rather have birds than airplanes."
~ Charles Lindbergh ~
"My favorite weather is bird-chirping weather."
~ Loire Hartwould ~
Bird Quotes to make you think...
"God gives every bird its food, but he does not throw it into the nest."
~ Josiah Gilbert Holland ~
"A Robin Redbreast in a cage Puts all Heaven in a Rage."
~ William Blake ~
"Once you have heard the lark,
known the swish of feet through hill-top grass
and smelt the earth made ready for the seed,,br> you are never again going to be fully happy about the cities and towns that man carries like a crippling weight upon his back."
~ Gwyn Thomas ~
"Look at the birds of the air, for they neither sow nor reap nor gather into barns; yet your Heavenly Father feeds them. Are you not of more value than they?"
~ The Bible - Matthew 6:26. ~
Bird Quotes to inspire you...
"To stand at the edge of the sea, to sense the ebb and the flow of the tides, to feel the breath of a mist moving over a great salt marsh, to watch the flight of shore birds that have swept up and down the surf lines of the continents for untold thousands of years, to see the running of the old eels and the young shad to the sea, is to have knowledge of things that are as nearly eternal as any earthly life can be."
~ Rachel Carson ~
"When nature made the blue-bird she wished to propitiate both the sky and the earth, so she gave him the color of the one on his back and the hue of the other on his breast."
~ John Burroughs ~
"There is nothing in which the birds differ more from man than the way in which they can build and yet leave a landscape as it was before."
~ Robert Lynd ~
Two Bird Quotes to just make you happy...
"The sound of birds stops the noise in my mind."
~ Carly Simon ~
"I hope you love birds too. It is economical. It saves going to heaven."
~ Emily Dickinson ~


I hope you have enjoyed my selection of Bird Quotes!
And hope that you have many happy hours
of bird feeder fun in your backyard!
Go from Bird Quotes to Best Humming Bird Feeders
Go from Bird Quotes to Best Backyard Bird Feeders Home
Helping You Make a Wild Bird Heaven in Your Own Backyard