Garden Sayings
My best garden sayings, garden quotes and flower garden quotes. Enjoy inspiring poems, verses, sayings and uplifting words from famous and not so famous people who love gardens as much as you do.



Nothing cheers the weary mind and lifts the lonely heart as much as a garden. Even the happiest times are enhanced by a visit to the garden.

Garden Sayings and Quotes
"If you have a garden and a library, you have everything you need"
~ Marcus Tullius Cicero ~
"We can complain because rose bushes have thorns, or rejoice because thorn bushes have roses."
~ Abraham Lincoln ~

"We come from the earth, we return to the earth, and in between we garden."
~ Anon ~
"Weather means more when you have a garden.  There's nothing like listening to a shower and thinking how it is soaking in around your green beans."
~ Marcelene Cox ~
"The bread will give you life and the flower a reason for living." 
~ Chinese Proverb ~

"It is a golden maxim to cultivate the garden for the nose, and the eyes will take care of themselves."
~ Robert Louis Stevenson ~

"When I go into the garden with a spade, and dig a bed, I feel such an exhilaration and health that I discover that I have been defrauding myself all this time in letting others do for me what I should have done with my own hands."
~ Ralph Waldo Emerson ~

"What is a weed? A plant whose virtues have never been discovered."
~ Ralph Waldo Emerson ~


More garden sayings...
"Everything that slows us down and forces patience, everything that sets us back into the slow circles of nature, is a help. Gardening is an instrument of grace."
~ May Sarton ~

"Science, or para-science, tells us that geraniums bloom better if they are spoken to.  But a kind word every now and then is really quite enough.  Too much attention, like too much feeding, and weeding and hoeing, inhibits and embarrasses them."  
~ Victoria Glendinning ~

"To forget how to dig the earth and to tend the soil is to forget ourselves."
~ Mohandas K. Gandhi ~

One of my favourite garden sayings...
"Won't you come into my garden, I would like my roses to see you..."
~ Richard Brinsley Sheridan (1751-1816) ~ to his future wife Elizabeth implying that she was more beautiful.

"Why try to explain miracles to your kids when you can just have them plant a garden."
~ Robert Brault ~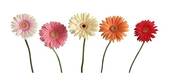 "Coffee.  Garden.  Coffee.  Does a good morning need anything else?"
~ Betsy Cañas Garmon ~


"Gardening is cheaper than therapy and you get tomatoes."
~ Anon ~

"A society grows great when old men plant trees whose shade they know they shall never sit in."
~ Greek Proverb ~

"The best place to find God is in a garden. You can dig for him there."
~ George Bernard Shaw ~

"A garden is a grand teacher. It teaches patience and careful watchfulness; it teaches industry and thrift; above all it teaches entire trust."
~ Gertrude Jekyll ~

"From an aunt, long ago:  "Death has come for me many times but finds me always in my lovely garden and leaves me there, I think, as an excuse to return." 
~ Robert Brault ~

"God almighty first planted a garden. and indeed, it is the purest of human pleasures."
~ Francis Bacon ~

"It will never rain roses: whem we want to have moreroses we must plant more trees."
~ George Elliot ~
"My garden is my favorite teacher."
~ Betsy Cañas Garmon ~

"If you have two pennies, spend one on a loaf and one on a flower."
~ Anon ~
And a lovely garden saying...
"The kiss of the sun for pardon,
The song of the birds for mirth,
One is nearer God's heart in a garden
Than anywhere else on earth."
~ Dorothy Frances Gurney, "Garden Thoughts" ~
Go from Garden Sayings to Best Backyard Bird Feeders Home
Helping You Make a Wild Bird Heaven in Your Own Backyard